RIPE is creating the future of leadership.
We believe that everyone is a leader,
and that we all need tools to support us in driving to our 100!
We meet you where you're at.
We get it! We're all on different journeys. We meet you where you're at by providing a variety of options. Start where you are.
Team Workshops
This is for companies that are ready to START investing in their people. The organizations that understand that providing opportunities for their team's self-growth, in turn, has a direct impact on their leadership development and, therefore, the business. These workshops are high-impact and topical based on individual, team, and business gaps.
The Self-Leadership Course
Leadership looks different today, it's evolved. Therefore, how we train and develop our people as new age leaders needs to evolve too. We believe that everyone is a leader and that the real leadership work starts with self, before it can unfold onto others (and your organization). The Self-Leadership Course takes on leadership from the inside-out.


One-On-One Coaching
A personalized approach that helps you define, refine, and improve your leadership capacity, at any level of an organization. We determine what success looks like for our work together, and RIPE creates a plan to support you in bringing it to life. Be ready to put in the work here as this isn't the place you can half-ass it. This is all about practice and leveling up.
The work we do is no different from a sports coach.

We push you to your

100!
THE ANTI-RESOLUTION COURSE
Nothing momentous is done without intention, focus, and strategy.
You don't sign up to run a marathon and run 26.2 miles on your first training run, it's a build.
The build is within your training and your training is fueled by purpose.

A goal with purpose has a fire under its ass and lasso around it, pulling you forward. The fire is the purpose, the goal is the journey - small wins that you chip away at, and the vision is the lasso.


Let's build the fire, get clear on the vision, and know what work is needed to get us there!

This course is currently offered to all individuals in the RIPE community. If you're interested in bringing this offering to your organization, get in touch!
Our Approach, the RIPE way.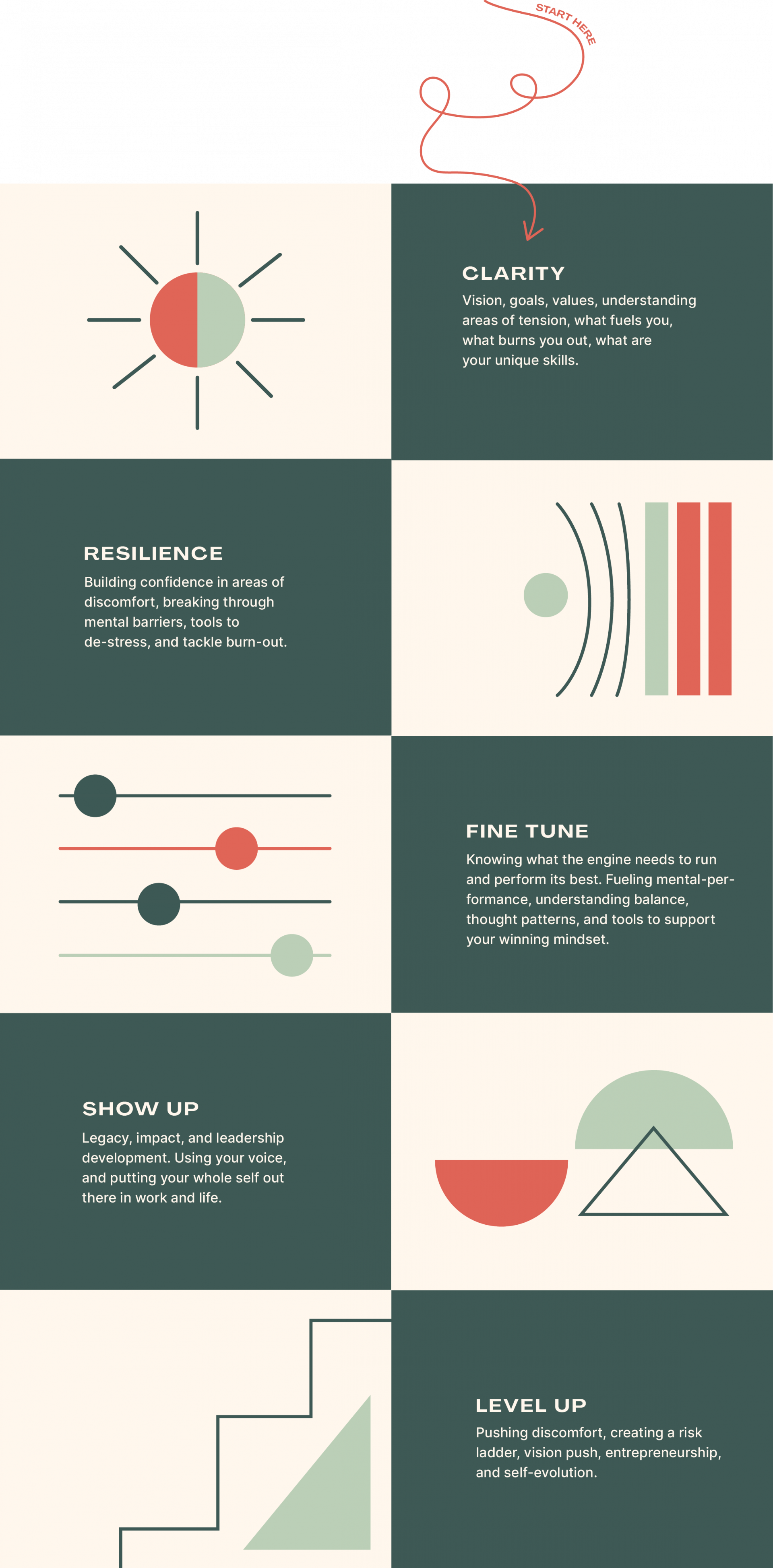 What our community is
saying about us...
Over the past few months, Megan has led multiple workshops for our internal team. Not only does our team show up, but they leave the sessions feeling heard, energized, and re-settled. Megan is like a chiropractor for working professional's mind.

We all need a bit of realignment working remotely from home; that loss of social gathering in the office can create drift in the mind that Megan helps re-orient and position again. Couldn't recommend her and RIPE more emphatically.
- Emmett Shine, Founder of Pattern Brands
Megan and I worked together while I was in the NBA bubble and needed both mental performance support and overall life-support with everything that was in motion.

She helped me get dialed-in and focused on the game, while also helping me push off the court on outside opportunities. Megan helps me be a better team player and a better person. She also takes none of my sh*t.
- Professional Athlete, NBA